How Roberto's Taco Shop became a Southwest chain, phenomenon
ANAHEIM, Calif. — Roberto's, Alberto's, Filiberto's, Juanberto's … If you have lived in or around the Southwest states, chances are you've seen a variation of a "Berto's" Mexican fast-food restaurant, the majority possessing an identifiable orange and yellow color scheme and a logo in a cursive font.
Over the years, variations of the restaurant — we'll explain how and why there are so many — are commonly defined by its carne asada burritos, beef tacos and rolled taco combination plates, among other savory Mexican food items.
It's hard to miss and what you see is what you usually get anywhere there may be one.
The concept originates from Roberto's Taco Shop, a family-owned fast-food restaurant that initially opened its doors to San Diego in the late 1960s.
The founders were Roberto, the shop's namesake, and Dolores Robledo, who immigrated from the small town of San Juan del Salado in San Luis Potosí, Mexico.
One of the nation's first Mexican fast-food chains, the family-run Roberto's Taco Shop introduced an innovative blueprint that would spur copycats and imitators in the Southwest and even abroad.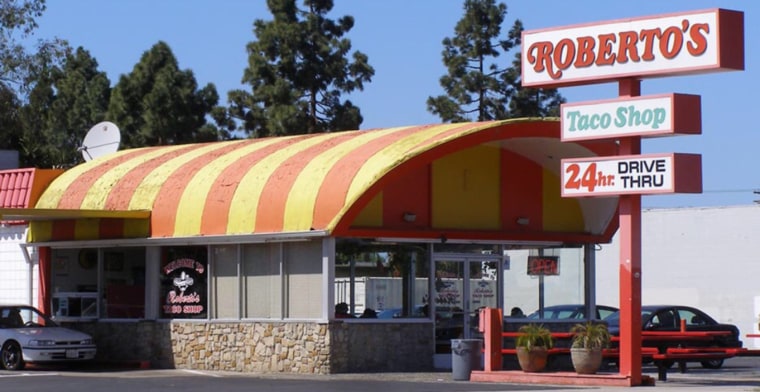 More than 70 variations have been reported across the Southwest states and the majority are owned by people who originate from the same region in Mexico that the Robledos are from. Roberto would encourage family members to work with him and eventually advocated for them to open their own
…
Read More